Most important tools of sculpture is wire. We use wire to build structure of model or figure. The figure which has wire in is become to strong than no one. This is very important because we will rub or slice figure during sculpting, sometime We force against a figure abundantly. So, a figure will broken easily if we don't have strong wire in.
The type of wire is separated in two type in my country. First, the ordinary wire, steel cord, this one is very cheep and quite strong. However, Steel cord has rust so easily when it reach to watery place. I suggest you to use another type of wire, Aluminum wire. there's no need to beware rust.
The simple of using wire in sculpture use two sizes of wire, small one and large one. However, you must be use large wire size suitable for your work, not larger or smaller. When you coil two type of wire together, the wire will be a core of your work. The smaller wire give more surface for material to adhere the core wire, bigger wire.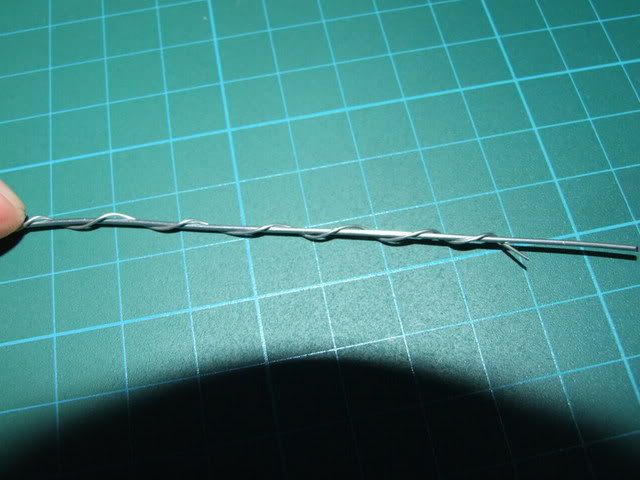 Now, you knew a lot of tools of sculpt. We have a few of tools that need to know, but I will talk about the step of sculpt a figure before.
The step of sculpt a figure is very simple.
First, you must sketch or draft your work on papers. The view of your working is very important. You should draw at least 3 views to guide your working. The three views is front view, side view and back view. If you decide to work dynamic motion figure, you should sketch as much as you can. I can told you only the anime model is very difficult because translation 2D to become 3D is hard. The guide for this hard point is you must find the relative of line from the picture and sculpture it from this guide. You can see the example of sketch and example of finding the relative line below.
Next time, I will describe the material of sculpture and second step of sculpture. See ya.